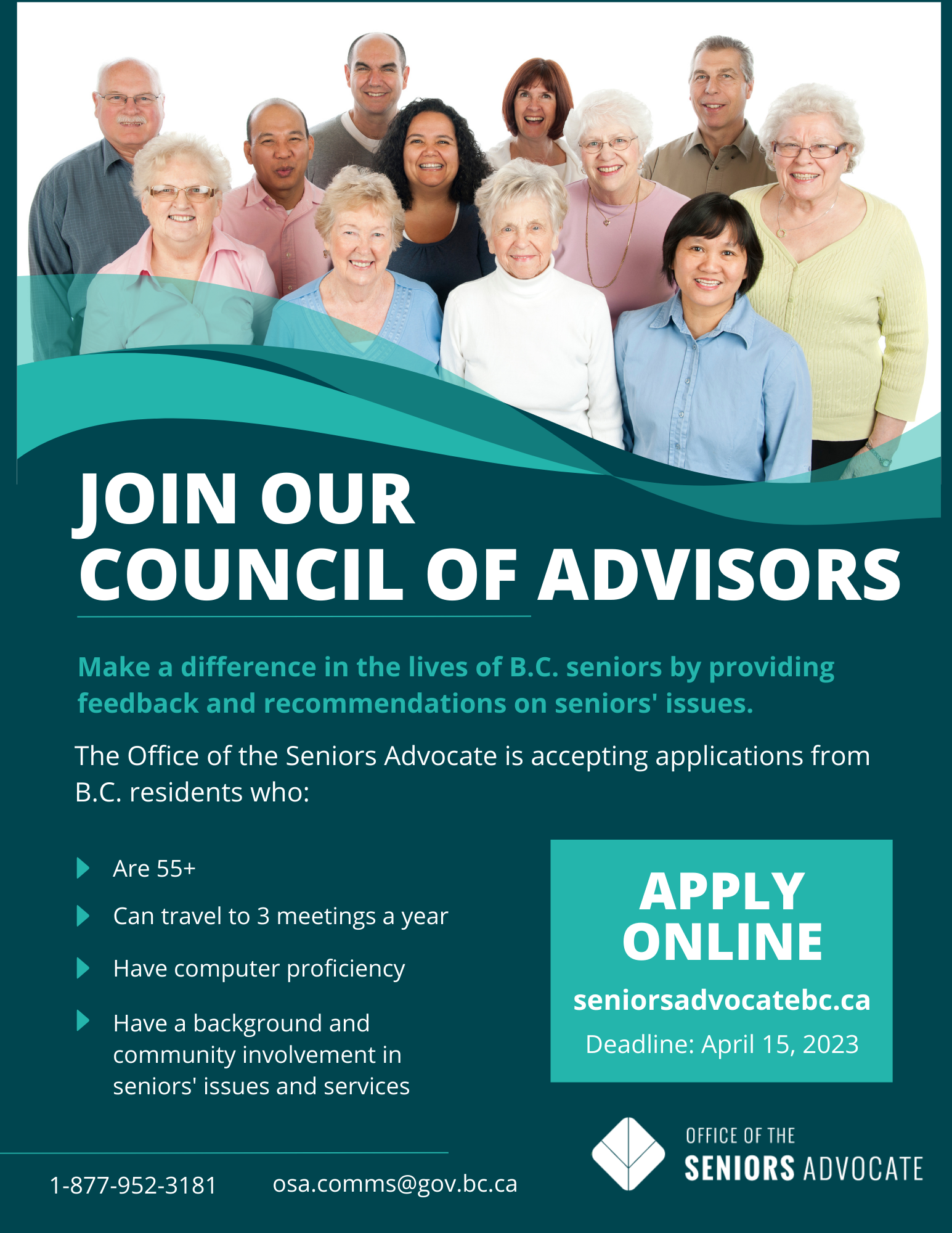 Date
Apr 30 2023
Expired!
Deadline to Join the Office of the Seniors Advocate Council of Advisors
The Office of the Seniors Advocate (OSA) is recruiting new members of its Council of Advisors.
The OSA Council of Advisors is an engaged and connected group of seniors that provides the Seniors Advocate with
advice and feedback on the issues facing seniors in British Columbia. They offer the perspective of seniors from diverse
backgrounds, ages, geographical areas and cultures.
If you want to make a difference in the lives of B.C. seniors and meet the criteria below, we invite you to apply.
B.C. resident
Age 55+
Can travel to three meetings a year (expenses paid)
Have regular access to a computer and proficiency in MS Word, email and Zoom applications
Have a background and community involvement in seniors' issues and services
New members will be selected by the current Council of Advisors. Applications will be accepted until April 30, 2023.
More information and application materials are available online at:
https://www.seniorsadvocatebc.ca/uncategorized/now-recruiting-apply-to-be-a-member-of-the-osa-council-of-advisors/.
Please help us spread the word about this opportunity by forwarding this email to your network, handing out the attached poster, and sharing our posts on social media.
Facebook: https://www.facebook.com/SeniorsAdvocateBC
Twitter: @SrsAdvocateBC